5 tags
You probably should watch this
'We Were Here' is the first film to take a deep and reflective look back at the arrival and impact of AIDS in San Francisco, and how the City's inhabitants dealt with that unprecedented calamity. Though this is a San Francisco based story, the issues it addresses extend not only beyond San Francisco but also beyond AIDS itself. 'We Were Here' speaks to our societal...
3 tags
8 tags
Photo fail of the month
This G4S security guard will rue the day he had to apprehend this streaker who disrupted a cricket match at Kensington Oval in Barbados last weekend. The streaker, 20-year-old-Barbadian Michael Arthur Francis Marshall, will appear in court to answer charges of indecent exposure and trespassing. The unidentified security guard gets off scot-free for fondling.
7 tags
CBC TV8 serves up weather news and porn
The state-run Caribbean Broadcasting Corporation in Barbados made a huge mistake last night when someone was either (i) watching porn or (ii) fucking, in its newsroom studio. The audio was simulcast with the weather report of the 7:00pm PrimeTime News. In a statement on its Facebook page some minutes later, the Corporation issued an apology going something like: The CBC extends deepest...
11 tags
Jamaica: PNP wins in landslide election victory....
Political cartoonist and JLP support 'Clovis' smears gays, PNP… The People's National Party (PNP) has claimed victory over the incumbent Jamaica Labour Party (JLP) in today's parliamentary elections in Jamaica. The post-result political analyses are best left for others. For me, I find it encouraging that homophobic campaigning against the PNP in reaction to its...
7 tags
Chef who fucked up Barbados' national dish buckles...
I've been informed that American "chef", Christina Curry, has totally wiped the internet of her embarrassing cooking video which fucked up Barbados' national dish - Cou Cou. You'll remember that I told her to jump off a bridge here, but only after droves of Bajans told her to do the same all over the internet. Just in case you lost count: BARBADOS - 1 : CLUELESS...
9 tags
Jamaica's patois Bible: Who's it for?
I am a faux linguist who believes in the importance of preserving "nation language." Of all such languages, I find Jamaican patois to be one of the most unique and, when spoken by the right person, one of the sexiest Caribbean nation languages one could listen to. With that said, it goes to reason that I'd fully support the translation of the Holy Bible into Jamaican patois....
15 tags
Jamaican Prime Ministerial hopeful, Portia...
But first, a flashback… KINGSTON, August 19, 2011: No politician in this country will ever call for the repeal of the buggery laws because that would be tantamount to political suicide. Jamaican politicians are even willing to face international ridicule just to prove to the local populace that they are staunchly opposed to the gay lifestyle. "Not in my Cabinet!" Prime...
6 tags
6 tags
American chef Christina Curry is hated by Bajans...
In what appears to be the biggest threat to the sovereignty of post-independent Barbados, American chef Christina Curry recently debuted some fucked up alteration of the island's national dish Cou Cou, and Bajans all over the world are livid! So livid, in fact, that they've taken to every conceivable social network to complain, including Curry's own YouTube channel. Some of...
9 tags
America's justice system is, quite frankly, scary....
knitmeapony: jhameia: This white dude is crying because he just received a one-year sentence for a hate crime in which he and maybe a dozen other white dudes beat up a black teenager with fists, feet, knives and beer bottles, even after the teen was unconscious. The highest sentence dealt for this crime was three years. The assistant attorney had recommended eight years.  Read more at...
10 tags
Caribbean electorates: Not for sale
By Sir Ronald Sanders (International consultant and former Caribbean diplomat) General elections in St Lucia and Guyana on November 28 have raised serious questions about the financing of campaigns and the unfair use of state resources by governing political parties to gain an advantage over their opponents. In St Lucia, it is alleged that a significant portion of the United Workers Party...
12 tags
Pat Robertson says that God is livid that the...
Secretary Hillary Clinton's speech on defending LGBT rights abroad and the new Obama administration policy to protect people around the world who are jailed, beaten and executed for being LGBT have been met with intense uproar from the Religious Right. Pat Robertson on The 700 Club today said that the policy was "appalling" shows that America is willing to "violate God's principles and to...
Anonymous asked: To address your original question regarding violence against women: I think that if you mean rape, say rape. If you mean partner abuse, say partner abuse. But those are the predominate types of violence that women do experience. Calling it "violence against women" serves as a stronger rallying cry than "fight rape" or "fight abuse" because it brings to the fore that...
9 tags
I asked, "is the term violence against women...
Earlier today I asked whether the term 'violence against women' was discriminatory, and presented my views. I was delighted to read the mostly-vitriolic responses from feminists, which I've reproduced below for your consideration (and entertainment). All emphases are mine. Consider this reblog part of my campaign to at least spend my energy mocking posts on a wider variety of...
8 tags
Is the term "violence against women"...
CODE RED for Gender Justice and Women Speak take exception to a suggestion from a colleague that the term "violence against women" is discriminatory against men, and should be replaced by the term "relationship violence".  My thoughts, with all due respect to all parties involved: Wasn't this solved when we found the term 'gender-based violence'? I...
9 tags
State Secretary Hilary Clinton's historic speech...
Bill Browning of the Bilerico Project writes: Here's the speech everyone is talking about today. It's being heralded as a modern day "I Have a Dream" speech.  Secretary of State Hillary Clinton addressed the United Nations in Geneva this morning and gave a speech about LGBT human rights in honor of the anniversary of the Universal Declaration of Human Rights....
5 tags
Staying positive as climate change talks hit...
Just when the reasons to despair stare me imposingly in the face, and the urge to give up swells inside me, I seek the presence of people of conscience, and I feel around me the optimism of youth, with its stubborn refusal to accept a fate forced upon it. Nauru Ambassador to the United Nations, Marlene Moses, on how she maintains hope in the face of frustrating UNFCCC climate negotiations.
8 tags
Shurwayne Winchester doesn't condone human...
I challenge you to watch this music video by Trinidadian soca star Shurwayne Winchester and to tell me that he and his creative team aren't idiots. Let's be frank about it. In the intro to this controversial flick, which I've only just seen, a locked container filled with women comes to Trinidad from Cuba, a thug pays off a dealer for the cargo, and the gang of...
7 tags
Who Is Sara Baartman?
If you don't care for the prose and opinion that is most of this video, just read about her on Wikipedia.
10 tags
Barbados: Woman who illegally occupied state...
Two weeks ago, Keisha Brathwaite - a mother of two children with another on the way - broke into an unoccupied Government housing unit in Barbarees Hill, St. Michael, claiming that she was desperate for a place to live after her abusive boyfriend beat her and evicted her from his home. The woman immediately changed the locks on the illegally occupied unit, and reportedly informed the Royal...
6 tags
Jamaican politicians contemplate whether gays...
The thorny, yet delicate issue of showing tolerance to politicians with homosexual or gay tendencies has become more topical in recent years, with claims of irregular conduct among members on both sides of the Jamaican political fence. The fact that this question is even being asked says a lot. I can't even be moved to comment any further, but you can read more at the Jamaica...
3 tags
Happy 45th Barbados
Barbados celebrates 45 years of independence today and despite what I sometimes may say, there is a strong case to be made that this may be the greatest country on Earth. Pic credit: me.
"You have nothing to feel ashamed of. I want you to know you didn't do anything..."
– Writer-director Tyler Perry, in an open letter, published by The Daily Beast, to an 11-year-old alleged victim in the Jerry Sandusky case. "Do you know that at the young age of 11 you had more courage than all the adults who let you down?" he writes. "All of the ones who didn't go to the proper...
4 tags
8 tags
12 tags
Are poor black boys easy targets for sexual...
The latest scandal rocking Pennsylvania State University's football team, in which disturbing details surfaced that former Assistant Coach Jerry Sandusky allegedly raped and molested at least eight young boys between the ages of 10 and 15, echoes the dark truth at the heart of evil intent in all cases of child sexual abuse. As things presently stand, Jerry Sandusky has been arraigned and...
10 tags
Gays have rights too: The Caribbean Dilemma
By Sir Ronald Sanders (International consultant and former Caribbean diplomat) A statement by the Prime Minister of Britain, David Cameron, that his government will not provide budgetary aid to governments that violate human rights including by discriminating against homosexuals and lesbians, has angered sections of Caribbean society. The angry response may have arisen over a misunderstanding...
5 tags
Trinidadian Prime Minister gets swanky new...
Marc from Trini Eco Warriors summed it up best when he said: [It's] ridiculous that our tiny island's Prime Minister travels by polluting helicopter rather than appointing a Transport Minister capable of devising a mass transport plan. Don't forget to look down as you fly over the shanties and illegal quarries. … and former Prime Minister Patrick Manning was the one...
3 tags
5 tags
Curfew lifted in Trinidad & Tobago but state of...
NON-VICTORY: Prime Minister Kamla Persad-Bisessar today announced that curfews previously in place on land and at sea in Trinidad & Tobago would end with immediate effect. Trinidadians can now party as long as they like, but they still have limited constitutional rights.
4 tags
"Suddenly, the United States looks like the rest of the furious, protesting,..."
– We May Be Witnessing the First Large Global Conflict Where People Are Aligned by Consciousness and Not Nation State or Religion (via underthemountainbunker)
6 tags
5 tags
So a North American walks into a Hallmark store in...
… and an employee gets fired for not making him feel like royalty. No one knows the story behind this unprecedented public apology that appeared in yesterday's Daily Nation in Barbados, but I'm slightly miffed at Hallmark's emphasis that this customer was 'North American' (read: white?), and the fact that a local person was fired for not treating him like a...
6 tags
#spiritday →
4 tags
3 tags
8 tags
Bill Maher: It Gets Better
Bill Maher says he knows what it feels like to be bullied in his It Gets Better video.
6 tags
9 tags
Can black people be racist?
I posted this video on Facebook and got several interesting replies, this one being the one that stood out in response: Can black folks be "racists" - yes and no. The answer depends on how we want to define "racism." Is racism an individual action or is it a societal problem? Can black folks (and asians, latinos, native americans, etc.) be "mean" to whites?...
6 tags
"With evidence, Casey Anthony is set free. Without it, Troy Davis gets the dealth..."
– nksantero
8 tags
16 tags
I want you to watch two films...
If you don't watch anything else this weekend, I'd suggest watching the South African film Skin and the Bahamian film Children of God, which deal with race and sexuality respectively. The former is the true story of Sandra Laing, a South African woman with black features born to a white couple in the time of apartheid. The latter Kareem Mortimer production, though wrongly classified...
8 tags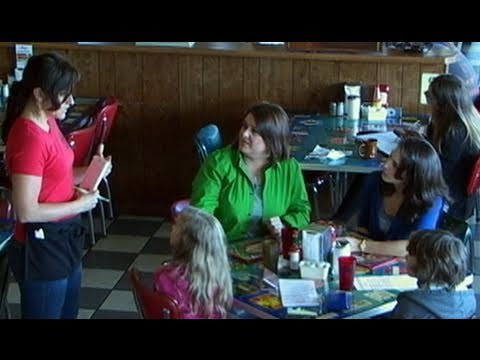 9 tags
"I will never have closure. But I may have some peace when he is executed."
– Anneliese MacPhail, on why black Troy Davis should be executed in Georgia for the murder of her son, even with tenuous evidence of his guilt
10 tags
LMFAO! It turns out that men are objectified too.
According to the feminist film theorist Laura Mulvey, "the male figure cannot bear the burden of sexual objectification." Tell that to the pecs and speedo-clad cocks wiggling in LMFAO's new video for their hit, Sexy And I Know It. Keep this in mind the next time a certain type of feminist tries to skew the gender dialogue to imply that women are solely, or vastly more objectified, than...
6 tags
5 tags
13 tags
Street Boys of Jamaica: Risk Factors for HIV/AIDS
8 tags
A reminder of what makes corporal punishment...
Quite coincidentally, I came across this video that's currently making the rounds on urban blogs in the US, while reading the latest Caribbean report from the Global Initiative to End all Corporal Punishment of Children. Good parenting, or child abuse? Update: The flogger, who turns out to be the child's "mentor", has been arrested for child abuse.